Secure Your Business with Trusted Bookkeeping Services
Dubai is known for its tight regulations surrounding accounting and bookkeeping. Everything needs to be in order, and all registered UAE companies must have an up-to-date book of their accounts, as well as keep records up to five years in case of investigations. This task alone requires a lot of effort, and financial responsibilities are known to increase stress levels if left to people who lack the proper expertise. Level tax agents can take this burden off your organization's shoulders and maintain your books in the most professional manner possible. As a business owner, you will have peace of mind knowing that your bookkeeping tasks are taken care of by pros who strictly follow regulations and are always aware of new governmental changes. We are a flexible team, and one of the most trusted bookkeeping and accounting firms in Dubai.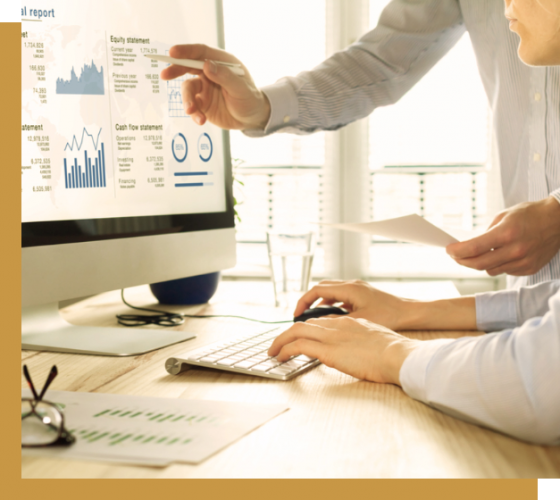 Level Accounting and Bookkeeping Services in Dubai, UAE
Outsourcing accounting efforts is a more cost-effective method than opening a finance department within your organization. At Level, we offer two types of accounting and bookkeeping solutions. We can work off-site in our offices or on-site at your HQ, depending on your requirements and needs. By working on-site, we can teach you tips and tricks when it comes to Dubai bookkeeping services, governmental regulations, and much more. Off-site work can be sent to our team through various platforms, including email. You can also send us your records via cloud-based solutions such as One Drive, WeTransfer, Dropbox, or we can even arrange a pick-up directly from your office.
No matter which approach you choose,
WE  will work on the following things:
Reviewing and improving your balance sheet;
Reviewing profit and loss accounts, including statements of comprehensive income;
Cash flow statements;
Receivables aging list;
Payables aging list;
Comparative report on sales performance;
Comparative report on expenses;
Variance/ratio analysis.
What are the Benefits of Accounting and Bookkeeping?
Accounting and bookkeeping services come with a variety of benefits when handled by professionals. These include:
01Future forecasting and betterdecision-making.
02Easing the process of a company audit.
03Understanding inflow and outflow of your capital.
04Financial statement preparation.
05Eliminating malpractices.