Take Your Business to the Next Level With an Accounting Software
Level professionals provide accounting services that help small and medium-size businesses implement cost-effective procedures by leveraging accounting software. Our team assesses your needs and recommends a list of software applications that will best suit your organization. We are also partners with a cloud-based accounting software named "Xero," which is easily customizable to cater to SME requirements and needs. Our team has also undergone training on various off-the-shelf ERPs and standalone systems, and can work on or update any accounting software in accordance with client objectives.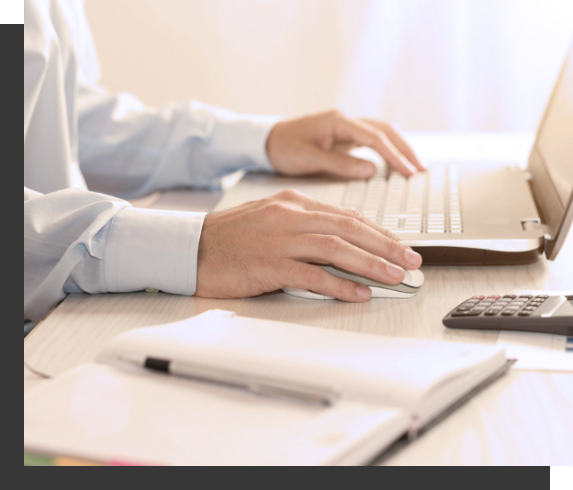 Level Accounting Software Services in Dubai, UAE
Accounting software in Dubai performs complex financial functions, from data analysis to recording business transactions, and much more. By tapping into technology, intricate financial tasks become faster and more accurate. With Level, you can easily replace tedious manual work with seamless accounting software that will enhance both workflow and productivity for anyone in your financial department. Moreover, we use new tools and technologies to help you navigate and review your books effectively
We Provide Different Types of Accounting Software Solutions
Level's accounting software suite consists of software that specifically helps you with accounting, budget estimation and forecasting, billing and invoice, payroll management, and inventory management.
Billing and Invoicing:

Perform day-to-day tasks, including generating invoices and billing clients. Billing and invoice systems are very precise and accurate, signaling more credibility.

Resource Planning:

A reliable accounting software helps you carefully allocate monetary resources, and helps with purchases, inventory management, and more.

Payroll Management:

Calculate salaries and deposit them directly into employees' bank accounts. This service also allows you to cut deductions and prepare tax forms and payslips.
What Are the Benefits of an Accounting Software?
Turning to technology to help with accounting services has many benefits. By implementing state-of-the-art accounting software solutions in Dubai, your firm will increase its productivity when it comes to financial tasks, while saving costs and improving security.
01Increase Productivity: Work faster and smarter on transactional tasks and calculations with the help of an accounting software.
02More Precision: An accounting software ensures more precise transactions and cuts down on a lot of manual work.
03Save Costs:Use our accounting software to work on simple and complex transactions in an efficient and cost-effective manner.
04Heightened Security: Secure all financial data within your company and decide who can access sensitive or critical information.