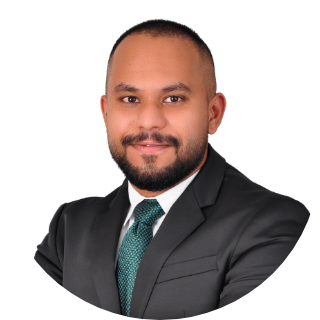 Sagar Chirumal
Business Development Executive
Sagar Chirumal is a business development executive in our UAE office having joined our team in 2016. Sagar holds a bachelor's degree in marketing & business development. He is also pursuing his studies in the ACCA certification.
His prior experience being in banking & finance in the middle east which has led to strong accounting skills.
When it comes to targeting the market, Sagar Chirumal always takes the initiative to find untapped market areas, which has resulted building a good reputation for the company name by ensuring client satisfaction. He has been part of many accounting projects for clients and tries to alway delivered his best & completing the project within the expected deadline.
Sagar has been described by clients as "reliable, hardworking, & positive."